Paul Dancer MICSI
CPSA Coach Of The Year 2014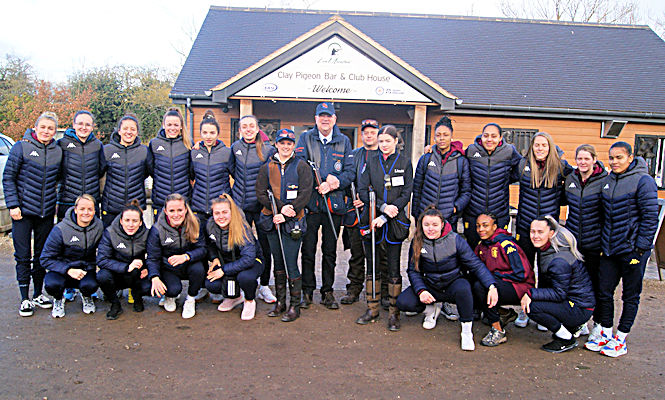 'Coaching the Team from Aston Villa Ladies (Villianess) 2020'
Welcome
Clay shooting is one of the fastest growing sports in the U.K.
I Started Clay Shooting in 1987, shot competitively in major competitions till the early 2000's when I decided to put something back into our Sport. Qualified as a CPSA Level 1 Instructor in 2005, and a Level 2 Sporting Coach in 2012. I am also a CPSA Course Tutor for Safety Courses, and Instructor Courses.
Coaching
It does not matter what age or gender you are, as long as you can safely hold and guide the shotgun, then you can take part in the sport with proper instruction.
For those of you who have already taken up the sport, I can improve your skills.
My aim is to have a novice breaking clays at the end of the first lesson or the beginning of the second lesson.
The method I teach is a proven one, (the CPSA method), and consists of seven distinct phases of positioning the person and the shotgun. This ensures that from one lesson to another we start at the basic position. If a bad habit or a problem creeps in then we can go back to the part of 'The Method' and rectify the problem.
Advanced Methods, Gun Down, Maintained Lead, Intercept, Spot and Swing Through are progressed to once the'CPSA Method' is firmly in place.

New Venue Added - Lea Marston